Intro to Affirmative Action
Main Content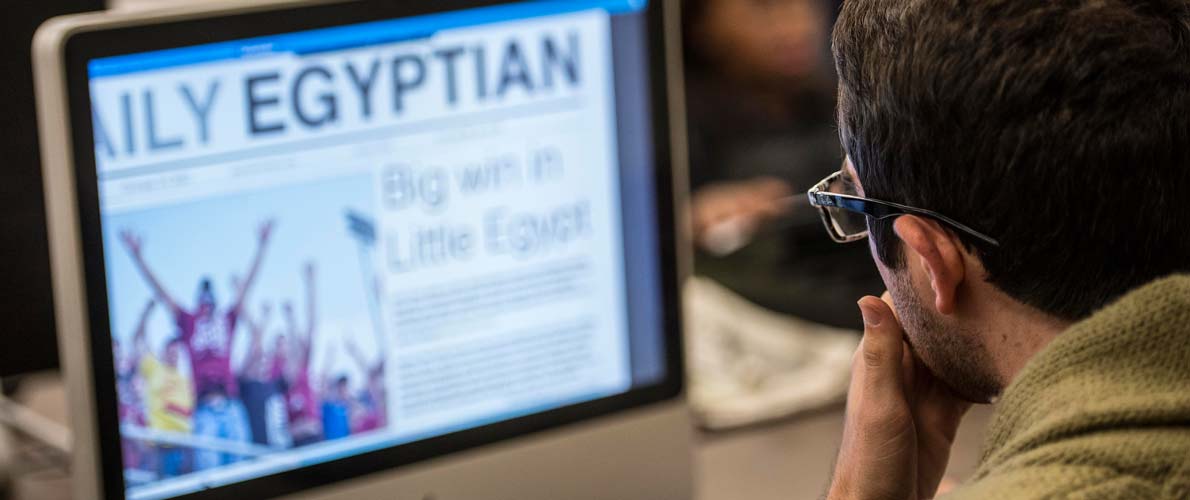 The University Affirmative Action Office (UAAO) is responsible for developing, coordinating, and monitoring the University's Affirmative Action Employment Program. A function of the UAAO is to develop and implement procedures and policies which comply with all new and existing federal and state Affirmative Action/Equal Employment Opportunity guidelines and regulation.
It is the policy of SIUC to provide equal employment and educational opportunities for all qualified persons without regard to race, color, religion, sex, national origin, age, disability, status as a disabled veteran or a veteran of the Vietnam era, sexual orientation or marital status. The University recognizes that the barriers of race, sex, and national origin of some individuals have resulted in their denial of full participation in all societal functions and is, therefore, committed to taking affirmative steps aimed at overcoming such historical patterns of discrimination in our society.
Through its Affirmative Action Program, Southern Illinois University at Carbondale is committed to:
Increased number of minorities and females in all aspects of SIUC employment practices with special procedures applicable to those determined to be under utilized for minorities and females.
Ensured cultural and educational diversity in the curricula and environment of the University.
Ensured removal of barriers to the disabled.
Encouraged support of the principles of equal opportunity and affirmative action in an effort to redress the consequences of the past societal discrimination and maintain a positive non-discriminatory educational environment.
Often, faculty, staff, and students are unaware of the service centered nature of the UAAO. The ultimate goal is to assist all members of the university community to feel welcome, wanted and accepted by being as free as possible from discriminatory and harassing conditions. Moreover, the UAAO provides leadership and assistance with the development of those procedures and practices that can assist us all in diversifying the academy, and in celebrating this diversity.